Category Award level judging – compete with the global best-in-class across more than 15 categories

Star Award level 'first round' judging – ratings based on quality, depth, design, appropriateness for food menu and location etc.

Restaurant profile on our website including photo, bio, personnel and contact details

Further optional website promotion such as interviews and quotes
All for £325 inc. VAT†
$414 (US & rest of the world), €377 (Europe)‡

You will be redirected upon successful payment. On the next page, fill in your establishment's information and submit your wine list for entry.

Wine List Awards 2018 from FILMARTPRODUCTIONS on Vimeo.
The World's Best Wine Lists are the annual awards that identify and celebrate exceptional wine lists around the world.
Entries are assessed by some of the world's leading wine critics and Masters of Wine on a world-class judging panel chaired by The World of Fine Wine Editor, Neil Beckett. The lists are judged across a range of criteria that include depth, interest, quality, value, clarity, and accuracy. View last year's judges here.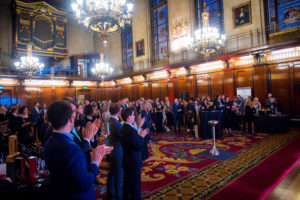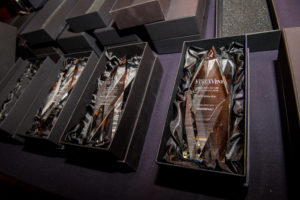 Enter the World's Best Wine Lists 2020 for the opportunity to be recognized for having a world-class wine list, attend the awards ceremony in London, and be featured on a website enjoyed by a globally engaged audience.
† Price per entry. One establishment per entry.
‡ When referencing US & rest of the world, this indicates that all countries outside the UK and Europe will pay $414 USD inc. VAT; conversion rates as of day of purchase.